Give Online
Give with a tap, scan, or snail mail. Designate to the YWAM Missionaries or Projects you choose.
Online Giving
Thank you for supporting this network of ministries! We appreciate your stewardship of God's good gifts.
Click the link below or scan the QR code to give online safely and secure.
To designate your gifts to particular YWAM Missionaries or Projects, choose them in the dropdown list when you give. Thank you!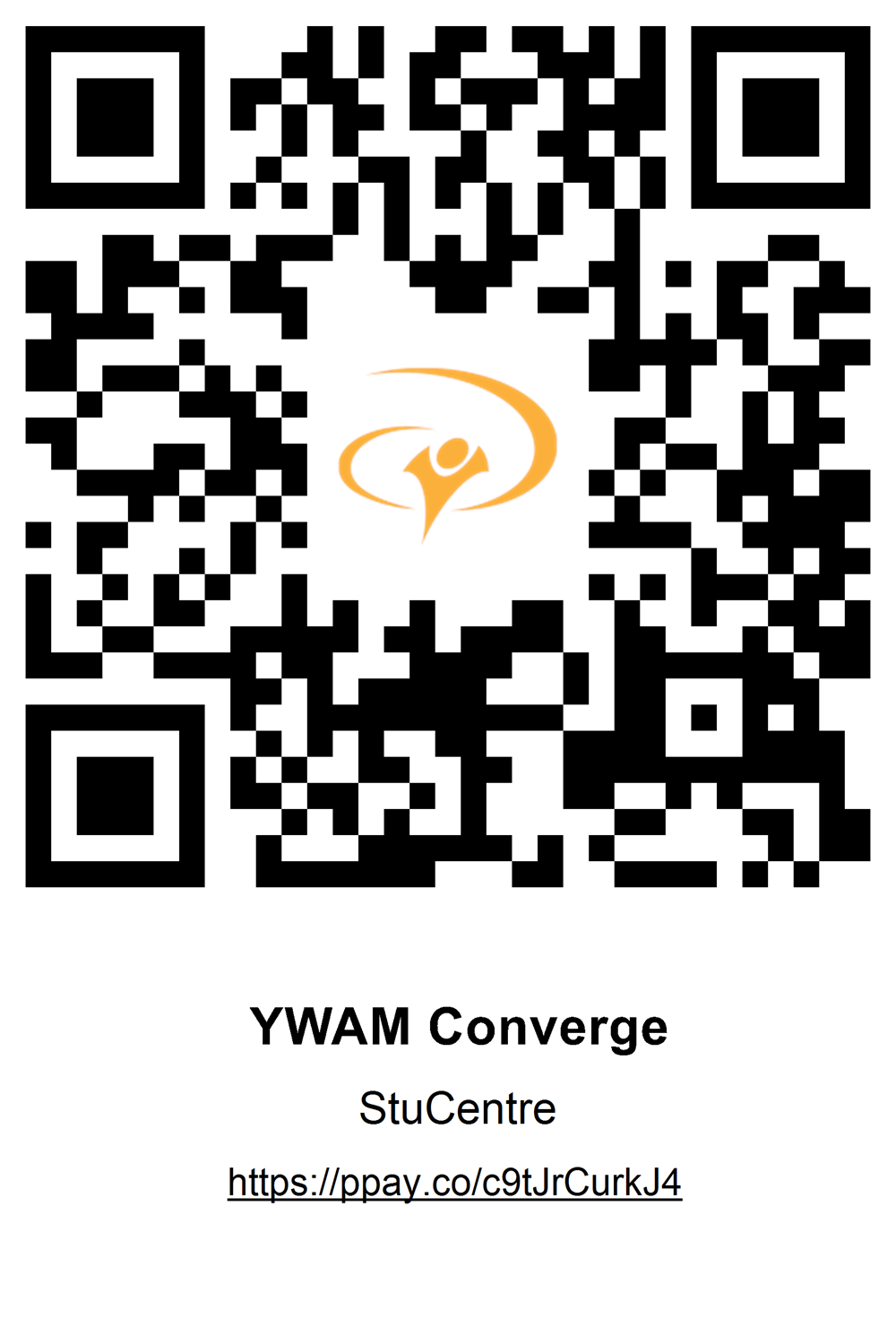 https://ppay.co/aBJyj6d2Qr8
Meet the Team
You can designate your gifts to YWAM missionaries by choosing their name on the drop down list when you give. We encourage you to get to know our YWAM StuCentre Team.
Partner Presentation
YWAM Student Centre Vision & Mission Partnership Presentation
Learn How to Partner
Snail Mail
If you prefer to use snail mail, please make checks payable to "YWAM" and enclose a note with any designations. Please do not mention the names of any missionaries on the check, including the memo area.
Mail to:
YWAM
PO Box 1526
Ocean City, NJ 08226 USA
Thank you for your support!